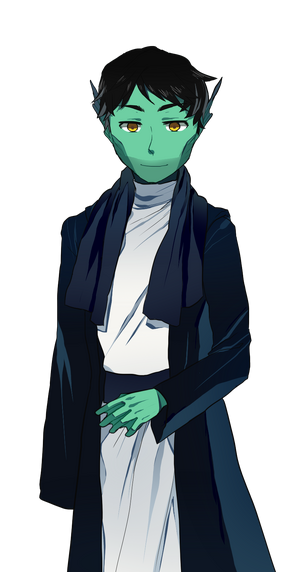 Gajah is a male amphibian companion.
Gajah comes from the Prelek people who live in Velaria. He is known as a spiritual healer amongst his people and communicates with the Player when Murkhal's agents start causing trouble near his home.
In combat Gajah functions as a primary healer with non-combat telepathic projecting abilities.